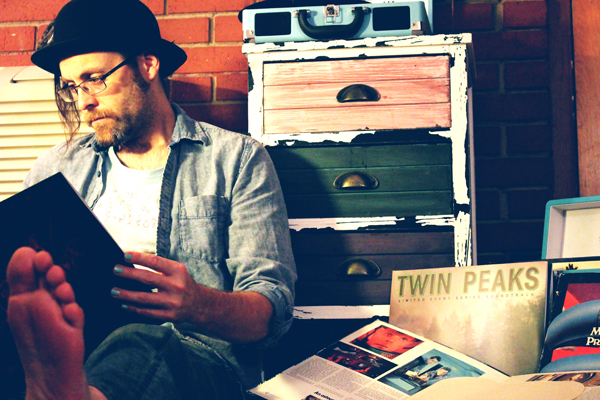 from the mind of Rob Bowen
whatsabudget is my brainchild. my artistic voice visualized and focused through a cinematic narrative. it is my retreat from the world, and my attempts to make sense of it. an independent spirit naturally fit in the world of independent filmmaking.
want to know more
the shorts
in 2012, I began making short films as a means to explore and teach myself this potent and expressive medium. over 30 short films later (and growing), I continue to use this short form storytelling tool to hone and grow my voice as an indie filmmaker and artist.
my humble offerings
deep cuts & b-sides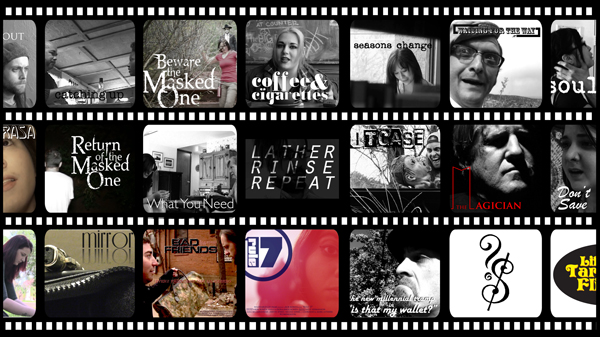 2022 - new year, new poetry short
As 2021 drew to a close and we got a little Devil-ish in our releases, I wanted to start off the new year strong, with the first release being one that I felt was a nice follow up to Only Devils Die On Wednesdays. With multiple projects in the works and being juggled towards production, I wasn't completely sure which project we would actually end up rolling camera on first. As pieces began moving around and taking shape, I saw that our first release of the new year was gearing up to be our first poetry short of 2022. Naturally, as a poet first, I was tickled pink that the proverbial cookie was crumbling as such, especially since for thorns, I had lined up a team I was absolutely stoked to work with! Let me take you back a few…
In the September Peak Film Forum screenings of 2021, I saw a short film by Skye Armenta, that she also starred in called Meal Time. She had worked with her partner in crime and all the time, Nick Gatsby (Close-Up, Zapper) 'neath their production banner Gatsmenta Films, and a familiar face from the Whatsabudget Films fam, Nicole Goeke (Bad Friends, Life's a Tarantino Flick). Skye was an extremely potent on-screen presence that left a lasting impression, and both were passionate, driven creatives in the local indie filmmaking scene, so when I started thinking of who I wanted to work with for thorns, they were the first two that immediately popped into my head. And at the conclusion of our poetry set of shorts for the previous year, Angie Bowen (Life's a Tarantino Flick, Level 6), my own partner in all things life and lived, indicated that she would like to be one of the readers on the next set of shorts. So this seemed the perfect vehicle to have on board for too.
Once the full team was settled on in my head, I took a revisit through the verses of the poem to find a story that resonated within it, unrelated to the original inspirational narrative for the piece from my own life, and to find a story that could also be layered in the way I like to craft them. I knew I wanted it to have an environmental edge to it, and play off the toxic relationship man has with nature. Once I understood that it would deal with those abuses and toxicity, I knew that the poem's lines read to contextualize that relationship in a way that offered the layers I was looking for. Going off of the powerful performance Skye gave in her own film, I knew I wanted to focus the short poetic piece around her ability to so easily take command of her emotions and so rawly and openly convey them to the audience. And thus, a darkly woven mirror tale took shape to add the context of neglect, and layer of abuse and toxicity I wanted the narrative to have.
Once I had the script, I approached Skye and Nick about partnering up on this poetry piece, and found both were just about as eager as I was to tackle the tale and bring it to life as a team. Skye began to assemble the various pieces of her costume and the accessories she saw that would really accentuate her character. As well finding and procuring the fake, decorative roses we used for production for all of the contained, internal sequences and shots. They really were an absolute joy and total pros to work with. I had such a good time on set with this dynamic duo. Skye's heartbreaking moments of emotional vulnerability and rawness were such magic to witness and behold first-hand, that I would get lost in the power of her performance every time the camera would roll and she would switch it on. Nick was also equally committed, especially in his most demanding and difficult scenes, when action was called and he would dive into his. We only had two days on set together to accomplish the task and pull the film together, one indoor shoot, and one outdoor day spent in Red Rock Canyon Open Space (one of my favorite of locations to use in the Springs area for the perfect Colorado or natural backdrop), but those two days were magic.
After I had the footage, I immediately started cutting the pieces together to see what we had visually. Once that timeline was built (and which came together with such ease), I put on my DJ Mydnyt hat and began building a score that I felt could act as a rhythmic accompaniment to the potent visuals the production team helped us build and capture. I knew how I wanted to the piece to flow and how I wanted the two elements to pair, then it was all about the reading. Given that Angie and I have been together for more than half our lives, there is no one that understands me or my own particular beats and rhythms the way she does. She knows my voice, and as such, it makes her an invaluable interpreter of my words, because she somehow always knows exactly how I hear them being delivered in my head without any prompting, and very little, if any, direction whatsoever. And the reading was no different. With the first take (the one used in the film), I knew we had it, and I knew it was going to be so wonderful and emotionally effective.
I really couldn't be happier with how this piece came together, and I hope that the same holds true for all our viewers, supporters, and the entire cast/crew to boot! We had a helluva team, and it resulted in a helluva film. See it for yourself at the link below.
view the film online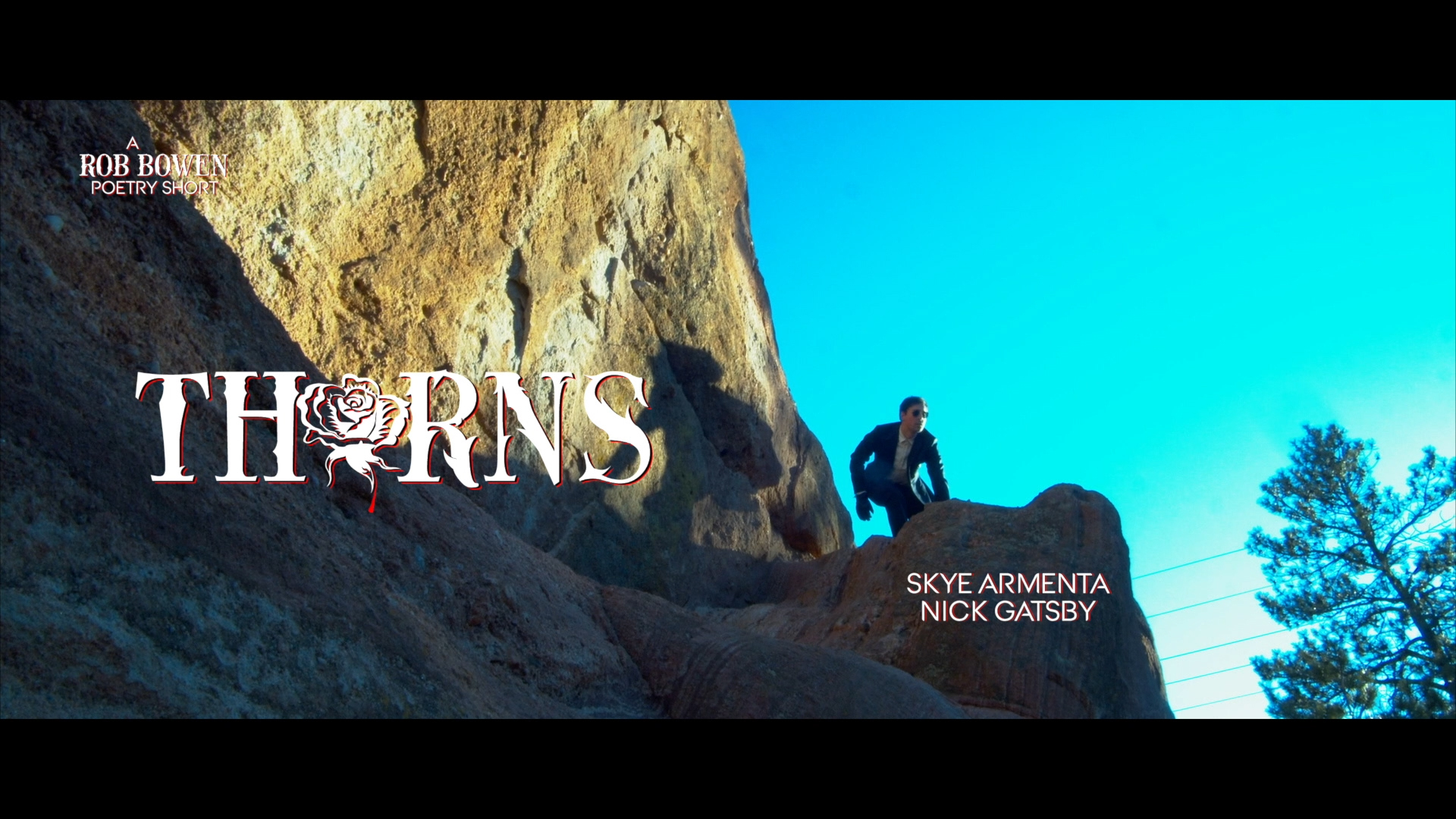 hard-boiled devils
At the top of 2021, I was wanting to break into new territory with Whatsabudget Films, which is often difficult, as there are not many waters we have not creatively dipped our toes in at this point. But I have long wanted to do a hard-boiled detective noir story, which was something we had not tackled yet, so I figured this would be the perfect time to tread those cobbles. I knew this would also help satisfy an itch I had been having to work with J Giordano (Life's a Tarantino Flick, Rule 17) again, not getting to collab together since a year prior when we were shooting Ackla Tev (which at that moment, felt like years had passed since that shoot). So I started developing the story, and dove into an investigation of the popular hard-boiled slang that the genre was known for in its heyday. I was instantly in an euphemistic writer's utopia!
The slang was so much fun to play with and incorporate into the script, however, as I neared completion of the story and was readying to send it to my actors, I quickly realized that they had not just completed any such investigation, and therefor might be a bit lost at times and places on what exactly their characters were saying. I felt that the context was plenty to sell it to the audience, but only if the actors themselves understood what it was they were conveying, so I set out to pen a glossary at the back of the script, so that they could quickly reference any slang bits they were saying that weren't necessarily grounded in the parlance of our times. Also a first for any of my scripts.
To continue on this theme of firsts, I had recently friended a local actor on the Book of Faces, but had not yet had an opportunity to approach her with a project to potentially work together on. As I was penning the piece, I knew right away that I was writing the character of Farah for Kendra Dae Shock (Venus in Cancer). Given that things were still not completely recovered and opened back up when I started sending them the script, I figured I would step in to play the third character of main consequence who appeared mostly in voice in the original version of the script. However, as things developed further, I realized the piece needed a bit more of Drake, and I still wanted to be behind the camera mostly so I reached out to my frequent collaborating partner, and Whatsabudget Films EP, Jo Black (Empty, Travelers Through Time) to see about him taking on the role. Both were eager to accept the parts and to realize this engaging project from page to screen.
To my failure, and her complete credit, Kendra was an absolute trooper and champ on her first Whatsabudget Films project even though I told her were we would likely have it wrapped in a matter of weeks when we set out towards production in January. Cut to May when we would actually finish shooting the film, and I was absolutely mortified that I had taken up so much more of her time than I had initially promised. The scope of the project had widened slightly as delays pushed us into more open public days of fewer Covid restrictions, and we added a couple of extra scenes and characters to fill in the backstory a bit more. This gave me the chance to bring Marc Navarro (Dear Santa, sown in with the salt) on board for a small cameo piece, as he was also eager to get some time in front of the camera and we had continued to hit delays with completing the Dear Santa music video. I also had Chloe Carr (The Hit, Bad Friends) my longtime AD who was helping behind the scenes as usual, step back in front of the camera once again for a small cameo and nod to her time in Red Ever Grows, Red Ever Tires.
Chloe, J and Kendra had friends who were gracious enough to help us out as well and step in front of the camera during a few of the key expansion scenes. Mitch and Pierce were great with the assists, and Pierce had actually recorded some ADR for us as Castle's Goon, but once we shot those scenes with Scott Glasgow (The Last Night – Freddy Krueger Fan Film), it was clear that the audio from the actual space would best serve the film. And alas, Pierce's lines were redone in the moment with Scott who actually embodied the character on screen in such poignant fashion. Scott's basement bar, The High Note was the perfect setting for Ace's weekly penance at the altar of blood, working off his debts and more, and we couldn't have scored it without J and his local indie film scene connections. In fact, it was J who also secured us the location that would serve as Drake's place for the latter half of the film.
He really came in clutch multiple times on this production, not only on camera, but behind the scenes. Investing in the film's success so much, we added him as a producer on the project. One of many reasons J is such an amazing person to collaborate with, not only because he is such a talented actor, but his commitment to the projects goes deep. Much like Kendra, whose final shots in the film occurred at sunrise, and who was so dedicated to completing the character's arc fully that she came out to make those final moments happen just before sun up, warmed my heart that brisk Spring morning. Everyone really showed up for this project, in so many key ways really highlighting, as with all films, how the collaboration of so many creatives truly makes the final product shine through the noir-like shadows that plague so many of the film's scenes and characters.
Overall, I couldn't be prouder of the work we did on this first for Whatsabudget, and really hope the characters, the world, and the stories they bring to life resonate with you as much as they did with me throughout this entire process from page to premiere. **Update, as of Apr. 2022, the film was picked up for distribution and so is no longer available to screen online as it is shopped around for a new home!! Big exciting news for the film, and Whatsabudget Films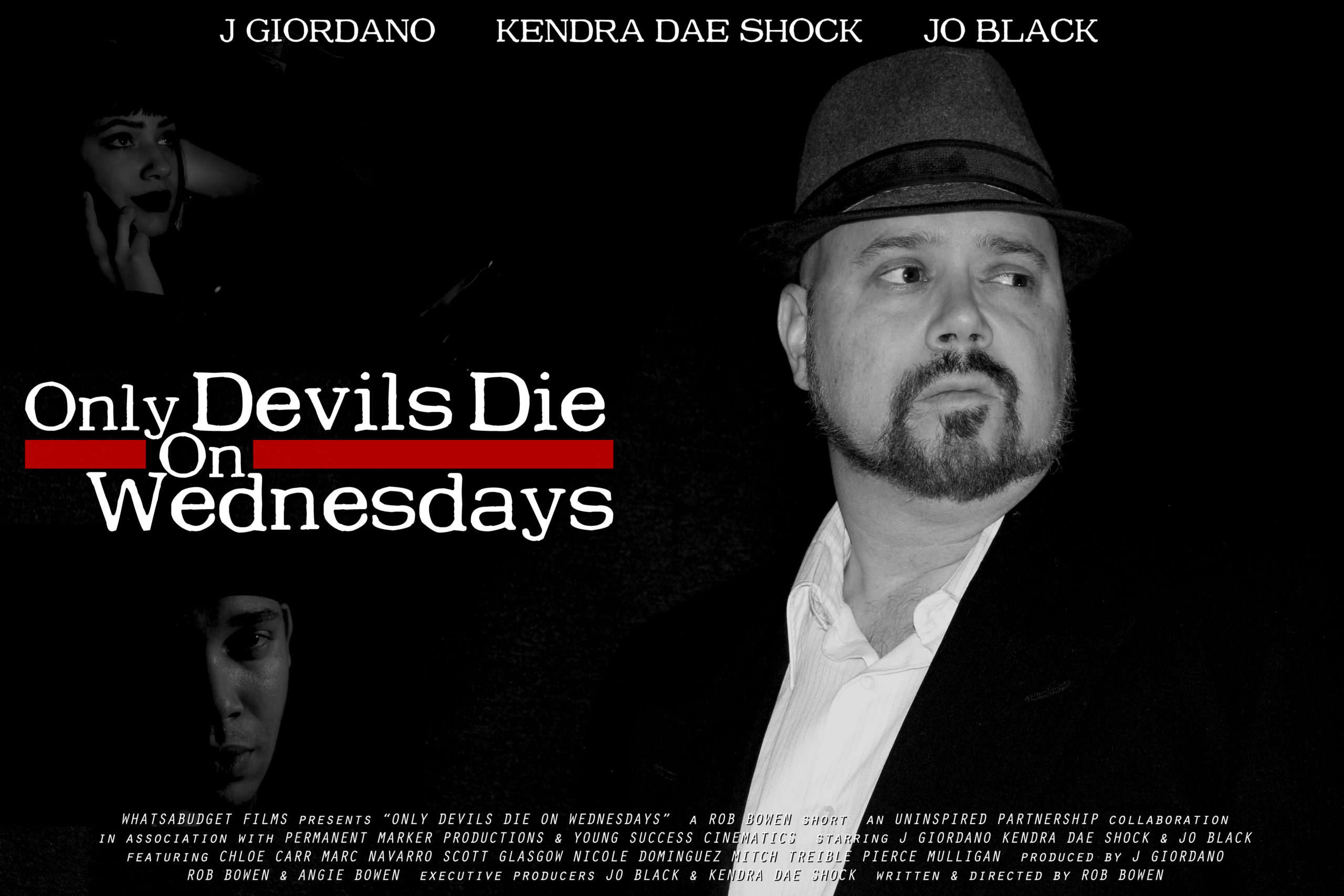 a poetry short double feature
As our summer of production was underway, and our first poetry short of the year, sown in with the salt, was released and making the rounds, Whatsabudget was wrapping and readying our first noir mystery for premiere. The plan was to have Only Devils Die On Wednesdays to hit the screens before another poetry short was released, so that we didn't have two poetry shorts released back to back. But after one of the leads of the film and Co-Producer, J Giordano (Life's a Tarantino Flick, Rule 17) funded a short festival run for the thirty minute short, we had to delay the online release of Devils. And with our second poetry short already on deck for release to follow being completed in June, and the third of the year wrapping and being completed in August, the poetry shorts were beginning to pile up. Meanwhile, other planned shorts kept hitting roadblocks and delays in the pre-production phases, so we were coming up against that old favorite, decision time.
We could either keep sitting on the finished poetry shorts and waiting for another project to move ahead into production and through post, or we could bite the bullet and have back to back poetry shorts released on the channel. But here at Whatsabudget Films, we don't just bite, we bite hard! So we steered way into that proverbial skid, and decided that we would double down on the double up and release both of the poetry shorts we had finished, our final two for the year, together as our very first double feature. An idea that I have been toying with for some time, but was looking for the right opportunity or projects to present themselves for the occasion. And destitute/banished were just the two for such a ticket!
destitute, the pawn now wanders (2021) is a poetry short that is very personal and close to my heart, because it's based on a poem I wrote years ago that was my first contest winner and even got published in the annual Riverrun journal at UCCS while I was attending. And, for me anyway, it is one of the most iconic pieces I have penned featuring the Pawn, an ongoing character that appears in my poetry works. So it seemed only right as I continued this journey into making poetry shorts, that the Pawn should make an appearance in the films too. Making destitute a shoe-in for consideration to produce and make. And with the Pawn as the main character, I got to really play on the poem's themes and narrative, all the while making fun use of an old chess piece I found years ago and held onto as a nod to the poetic avatar I long channeled and crafted. This also made for an exceptionally easy to arrange and schedule shoot, as once I had the narrative visualized and written out, I needed to just head out with the Pawn in pocket and Stevie (my Blackmagic 4k) in hand, and bring the visuals to life in the real world. And given the personal nature of the poem overall, it felt like one that I should read for the film too.
banished – golem of ash & bone (2021) was a newer poem of mine that I never imagined when I first penned it, that I would be practically realizing and creating the Golem with make up effects for a short film, but with my talented friend and collaborator, Bobby Hadden (Ackla Tev, the Black Joker series) on board and down to let me play with new-to-me make up techniques to do so, we had an engaging and in-depth poetry short underway. With the narrative I had crafted involving a ghost town, and Bobby's main character (of the three he portrays in the short) traversing the ruins, banished also called for Bobby and myself making a trek across the state together to St. Elmo, Colorado. The furthest we have traveled to date to get shots we needed to capture and complete this crucial element of the film's plot. With it being the most miles we put down for cinema, and the most intense make up I have ever done, banished – golem of ash & bone was shaping up to be quite the collaboration! And Bobby brought his absolute A-game each day we got together, so it was an exciting film to create. With the fantastic work Jo Black (Empty, Only Devils Die On Wednesdays) has done with us in the past, including his reading for sown in the salt (2021), I wanted to bring him back once more to read on this piece. And like always, he did not disappoint.
With destitute, I also stuck to visually imagining the poem and its original story and themes in a way that did not have a alternative narrative constructed for the film. But with banished, I returned to the formula I followed for sown, and built a narrative that was just for the film, that played on the verses but gave them an entirely new story to tell visually. And bringing both the Pawn, a long-standing character of my poems, and the Golem of ash & bone to life for the screen was such a treat, that releasing them together, and in the month of treats and tricks no less, was the perfect recipe to wrap up our poetry shorts for 2021!
watch online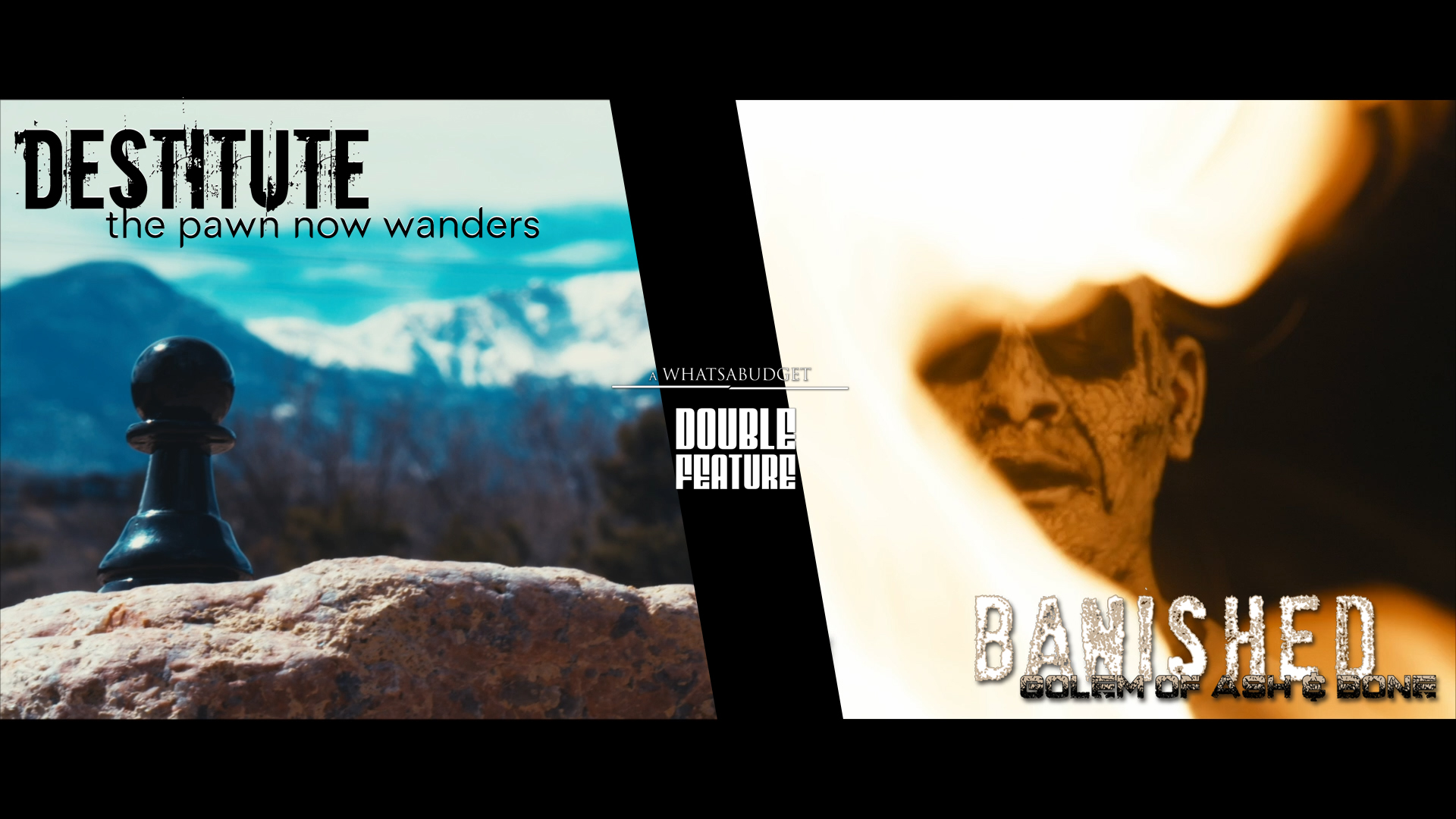 poetical salty sentiments
After the fuck of a year that was 2020, the homelessness problem in the U.S. is set to explode far further out of control than it already is. With financial hardships incurred by the loss of income opportunities due the pandemic, too many find themselves living under the constant threat of eviction. or worse, have already been evicted against the orders of the CDC and their moratorium set to expire at the end of this month (June 2021). Including the three of us who came together to collaborate on this short film, which made the cinematic storyline accompanying the poem have a whole new weight and resonance to it. And made me settle on the story as soon as I knew I wanted to make a poetry short film of my own. But I should start further back.
It was in March that Marc Navarro (Dear Santa, Only Devils Die On Wednesdays) reached out to me, having recently wrapped his small role in ODDOW for Whatsabudget, asking if I had any other projects on the horizon as he was itching to step back in front of the camera some more. Having had just finished collaborating with my friend, and long time poetry short creator, Paul Broderick of Noirtopia Films (who wanted to use one of my poems as the basis of one of his recent projects), and that had me wanting to try my hand at giving the old cinematic makeover to one of my poems. If you are not familiar this fact, I have long been a poet and have amassed over 800 pieces in my collections over the years.
So since both Marc and I were bug bitten in our ways, it seemed like the perfect opportunity to try that direction for this next project. And thus, sown in with the salt (2021) was born. I had always loved the poem, and it was even one I sent to Paul for consideration to use, so when he chose a different piece, I began wondering what some of those other pieces might have looked like translated to screen. So with Marc eager to take on something new, I sat down and penned him a piece that not only had its own story, but complemented and worked alongside the poem's verses and sentiments. Given that Jo Black (Empty, Travelers Through Time, Black Joker fame) and myself are always looking for chances to work on projects together, I reached out to him and asked if he'd like to be the reader of the poem for the film.
Needless to say, he was most definitely down, and once more joined the project as an EP to boot, bringing Young Success Cinematics to the game. We had completely mapped out the concept and had Jo on set for the entirety of the shoot so he could use that knowledge and take all of the emotion and energy Marc brought to the visuals throughout the day, and channel it through the words as we sat to record the reading immediately after. It made for a great day on set, and a wonderfully potent short in the end.
watch online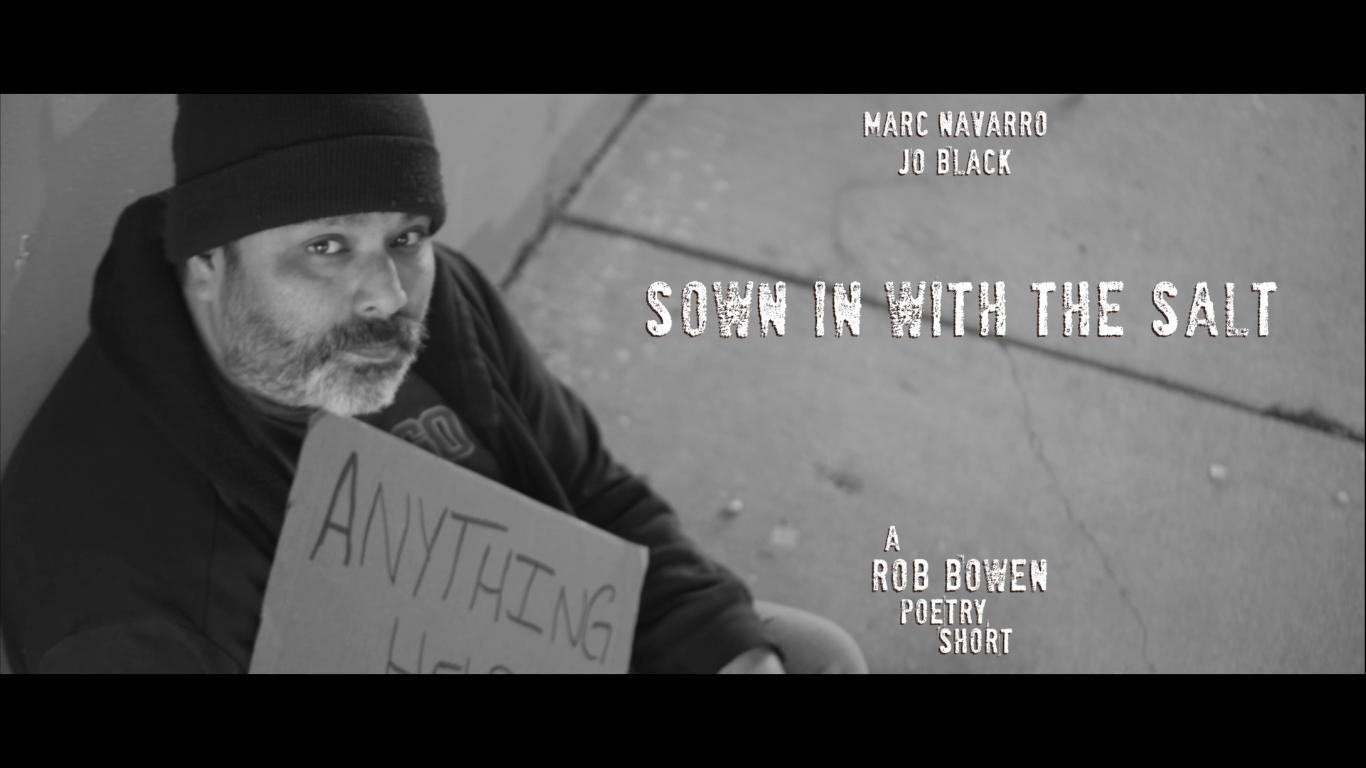 a miss and a hit
Back in 2019, we rolled forward on an idea to make a comedy web series with a handful of guest directors, each taking on a different script I had penned to comprise the first series of the show. Of those six episodes, only two were actually shot. Of those two, only one had been shot enough to be completed. Of that one, only half of it was shot correctly, while the other half suffered from the growing pains of being my first full project with the new BMPCC 4K camera. It would be a few weeks later, while working as assistant DOP to the wonderful Nicole Morpurgo (Sugar, Martini) that I would learn my mistake of setting the ISO too high at times and capturing a less than ideal and clear image. I felt bad for having let the cast and crew down like that, and as other pieces for the series kept not coming together, we eventually had to let go of the idea as a whole, and move on. Works in theory, anyway.
Fast forward to early 2021, and I, like I imagine many were, was desperately in need of a laugh. The pandemic had been successfully weighing on me in ways I was having a hard time completely combating. I was just coming off the release of Travelers Through Time (2020), and having gotten to work again with Brent Wilkerson (Life's a Tarantino Flick, Artiface Destiny, la Chasse) in a comedic context, was an absolute joy. And I kept hearing Brent deliver one particular line in my head, over and over again, "Oh my god! I got your fucking Hot Pockets, Trina!" and I knew I had to go back to the folder where my shame lived, and revisit The Hit once again. After I looked through the absolute magic we had captured that day, which seemed like a distant memory from another life, I knew I had to be okay with the rest of the series not coming to pass, and actually let go of what was supposed to be, and the follow up chapters that would have in various ways completed an arc for each of these characters introduced here, and just let it be. On its own. To be its own beast.
As I moved through the edit, seeing the long, patient and trusting shots and choices (first time Whatsabudget Films Director, long time collaborator and awesome human being) Chloe Carr went with in the film, drew me in immediately. The stellar performances by each of the cast came rushing back with tears of laughter, instantly reaffirming my decision to revisit this short and edit it together as a standalone film apart from the series. Ultimately nodding to these cut threads with a single shot in the trailer that was left out of the final film edit itself. But there was so much awesome that had been shelved from Michelle Niebergall's (Life's a Tarantino Flick) performance as Corrine. Or in Halston Seeley's (Level 6, Ackla Tev) fantastically nuanced and timed portrayal of Trina. And just like Brent, I too had a hard time keeping a straight face and getting through each of the takes with that gentle, kind spirit that is Sean Forrest (Ackla Tev, Kingpin, Life's a Tarantino Flick) with his natural comedic sensibilities shining through and leading to choices that would break Brent nearly every single take!
Yes, production wise, from my angle as Producer and Camera Operator, there were some unfortunate rough edges that could have been avoided, but from their side, it was all magic! And all so deserving of getting the edit finished since there was so little outside of that which it lacked. I needed to film some light b-roll and foley FX to cap it off, and replace what shots no longer fit for the standalone film (minimal really, and all the links to those threads via the dialog were left in the story……because Goonies never say die!), but that was really all it needed to be given this new lease on cinematic life! In talking to Chloe as we sought to bring the film back from this early retirement, she expressed "that she knew there were issues and struggles getting it to where it is now, but DESPITE that, I always had the feeling that we would find a way to release it. It was just too good of a story to let it fade away."  Looking back over the film as it came together, I was instantly transported back to the set, and the single day shoot that we had to pull it all off in, and was reconnected to all the laughs and warm smiles of creative comfort and collaboration that filled the air and day. And, as I have said to so many in the past, I truly believe that kind of energy and sense of fun totally gets translated into the film and gets conveyed to the audience. Absolutely on more of a subconscious level, but it's there.
There was so much to love about making this film, and getting to work alongside Chloe as Director, with a handful of my favorite people, back in a much more connected time and place. Before Covid-19 fully made the scene here, and sent our sense of normal forever scrambling in the dark, no longer tethered to our daily lived realities. The Hit was so much of what I love about comedy, especially with the dark shadows it can so wonderfully thrive in, all realized in a short, potent film that looks at relationships, humanity, Capitalism, and Mortal Kombat (my first overly bloody gamer go to for violent desensitization, a nice art imitating life joke played at in the film). So I am exceedingly proud of this short piece of comedy we have here, and that I decided to resurrect from the ashes of dropped-Producer-projects past, and present The Hit to our online audiences for their viewing (fingers-crossed) pleasure. Perhaps it will be just the laugh you need today.
watch online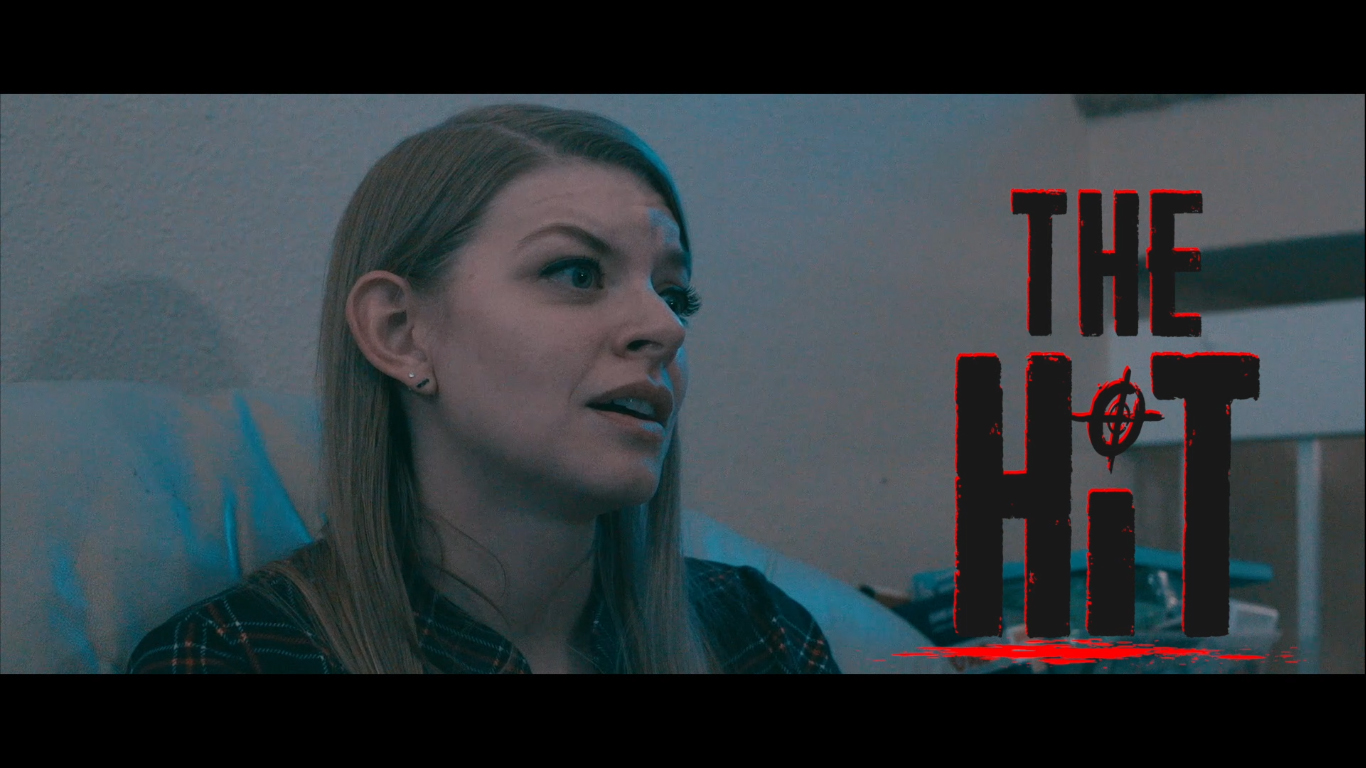 free hugs and nightmares from beyond
Back at the start of the summer of 2020, Alex Abundis and I had been discussing plans to launch a new horror short anthology series, and so we'd begun seeking submissions from other directors who wanted to have their shorts produced for the series. During these talks, Alex, whom I had always known to be a horror film stan, expressed his life-long dream of being a Scream Queen. That was all it took for me to pen a new short for the series that gave him the lead role, and me a chance to explore some themes the pandemic was already causing to course through my system, only a few months in. Especially the troubling trend I was noticing from the outset of those opposed to enacting safety measures and restrictive orders attempting to use our humanity against us. As I was already missing being able to wrap my arms around my loved ones, being a hugger and all, this turn was something out of a horror story to me. And so I turned it into one that I could express and deal with cinematically.
I was already shifting gears to be able to write films I could do during the lockdowns, with very few people on set, and this was one of the first I penned in that vein. And while we were putting the pieces together for the rest of the submissions and getting ready to be able to launch into production on those, we took a couple days and shot what was to be the first chapter of the series. Unbeknownst to us, lockdowns would get even heavier as summer and fall moved on, and we had to hold off on the plans to push on with the other productions in the series. Bringing several of my cinematic inner circle together, many of whom would end up being a staple in all the productions we managed to pull together during the year, we got this dark little short sorted with no problem.
With Alex taking the lead role, I brought Brent Wilkerson (la Chasse, Life's a Tarantino Flick) along for the ride to play Simon. Our entry point for the horror hijacking of our world, and one of my absolute favorite people to work with ever, and he once again proved how potent a performance he can deliver, even with so few lines and only a couple of appearances on screen. I also wanted to work with Laura Benitez (Film 2000) again, and this gave me one final opportunity as she was set to move out of state by Summer's end, so luckily she was available and up for tackling the role of Issa. As Erynn Mitchell (The Flu, Mirror Mirror) was also preparing for her big CO exit to state west for one of Cali's graduate film programs, this gave us the chance to collaborate once more beforehand as well. Given that Cliff Cage (la Chasse, Red Ever Grows Red Ever Tires) and I had already been collab'ing on The Quarantine Zone shorts, I asked my old friend if he happened to have another cameo in him. This just in, he did.
Jo Black (Empty, Ackla Tev) was also working on several projects with me, as we had been collaborating on several different visual ventures and stories before the pandemic wrenched all those plans up with its infectious style, so when I mentioned this new series with Alex, he asked to be involved, and Young Success Cinematics was being born as he came on as an Executive Producer. Bobby Hadden (Ackla Tev, The Flu) was also on set with us, always a pleasure indeed, so I had him do a walk through cameo as well for the film. Jo was intended to be our Hugger in the film also, but owing to scheduling issues that arose, I ended up having to step into that role, which ultimately was fitting given that I was the hugger who was missing the hugging when I penned the piece. Once we had all those pieces together, the only thing we were really missing was how we would bring all of the series entries together. We needed that thread to unite them. And so Nightmare Nancy, aka The Dream Weaver was born! As was the series opening.
Alex and I worked out the details on our central Crypt Keeper-esque figure who would not necessarily intro each short with a brief expectation setting monologue, but would instead act as the gateway/gatekeeper of this universe of nightmares and horrors to come. I reached out to Cheyenne York (Socks, The Wastelander) in the winter after Alex and I hammered out the specifics of the opening sequence to see if she would like to be our Dream Weaver, and she jumped at the chance. After we discussed the look we were going for (based on a poster design I had down for the series), she got back to me almost immediately with ideas and pictures that encompassed everything we were looking for and more! We linked up one afternoon for a quick, cold couple of hours to knock out the opener, and Nightmares From the Beyond, had its opening and first chapter all in the proverbial. It was about time to bring these nightmares into being!
As always, I couldn't be prouder of the work we did to bring this horror short to life, and all the hard work and talent that went into it. Alex (The Call, The Flu) and I discussed when we wanted to get it pushed out and the series launched, and decided that after 2020, and the absolute eff of a year that it was, we didn't want to keep waiting any longer. We wanted to get each chapter or short in the series released to the public as soon as they were ready. And so it is with such pleasure that we kick off this brand new journey into the world of horror with Free Hugs, Nightmares From the Beyond – Chapter One
view the film online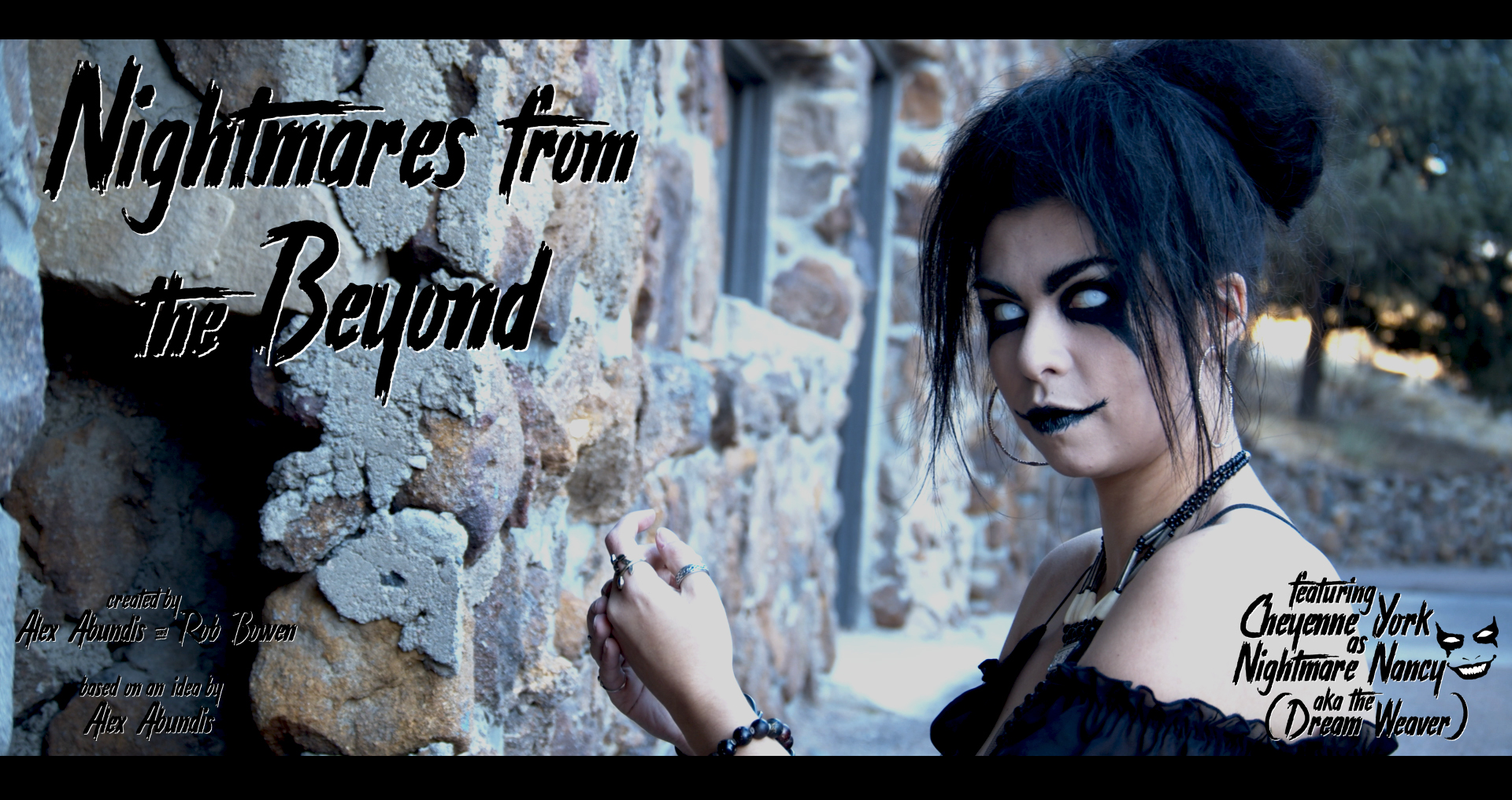 reach out
Rob is available for hire as a freelance editor, director,  or writer. He is also available for other comments and inquiries, so hit him up below.
Email :
Address :
Colorado Springs, CO
80907
[contact-form-7 id="8"]